Posted By: technopediasite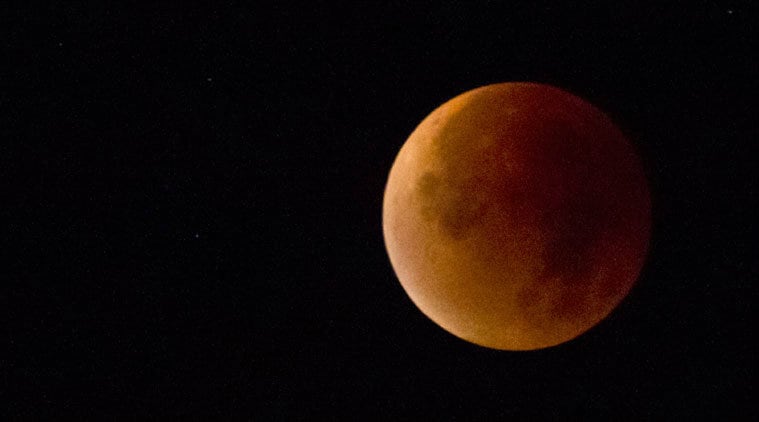 Blood Moon 2018:

One of the most awaited celestial events that will take place on July 27 will be visible from all parts of the country. Scientists have termed the 'blood moon' as the longest lunar eclipse to take place in a century when the moon will be visible to the human naked eye in a reddish color.
The eclipse will be visible in two parts, first of it being a total lunar eclipse, followed by a partial eclipse both of which will last for over an hour. The phenomenon might take up more than four hours to run its course, according to various reports.
Stargazers in most countries won't be able to view both the eclipses one after the other. However, due to the geographical location of the Asia & other sub-continent, both of these eclipses will be visible to the naked eye.
Apart from India, the eclipse will be visible in South America, Africa, Middle East and Central Asia. It is said the full eclipse will last over an hour and 30 minutes, whereas the partial eclipse would last over an hour.
According to NASA, the 'Blood Moon' lunar eclipse to occur on July 27 will be the longest one and is just four minutes short of being the longest lunar eclipse to have ever been seen from Earth.
Blood Moon 2018: How to watch, timings, and more
www.technopediasite.com
The 'blood moon' will start with a partial eclipse at 11:54 pm IST on July 27, and the total eclipse would start near 1:00 am on July 28. It is being reported that the moon would be at its darkest around 1:52 am July 28 and would continue to look like this till 2:43 am. After this the moon will be partially eclipsed till 3:49 am.
Interestingly on July 27, the moon will be orbiting at its farthest point from Earth, and it will be the smallest full moon of the year.

The reason why this total lunar eclipse is being called as 'Blood Moon', is due to the fact that the Moon's disk will take up an orangish to blood red hue, depending upon the part of the Earth's shadow it would pass through.
According to scientists, it is safe to look directly at the lunar eclipse. During a lunar eclipse, the light emitted from the moon is much less intense than what is emitted during a solar eclipse.